For
web
logo
mobile
icon
UX
UI
Product
Print
Marketing
designers.
Supercharged with vector tools, icons, fonts, UI elements, basic and complex shapes. ProtoSketch enables you to create any design from logo to website and print. But most importantly... it is easy to learn!

Precision.
Built-in Snap and Align systems ensure precise positioning of vector objects and points.
Smart guides

Snap to other objects. Snap to the adjustable grid. Snap while you create objects.

Shift Lock

Alt and shift combinations. Hold the "shift" while manipulating an object to lock the direction or aspect.

Align and distribute

Easily align and distribute objects and groups right from your selection box commands.
Tools.

Desktop-Class vector tools. Precise and ready to deliver rich vector graphics for your project.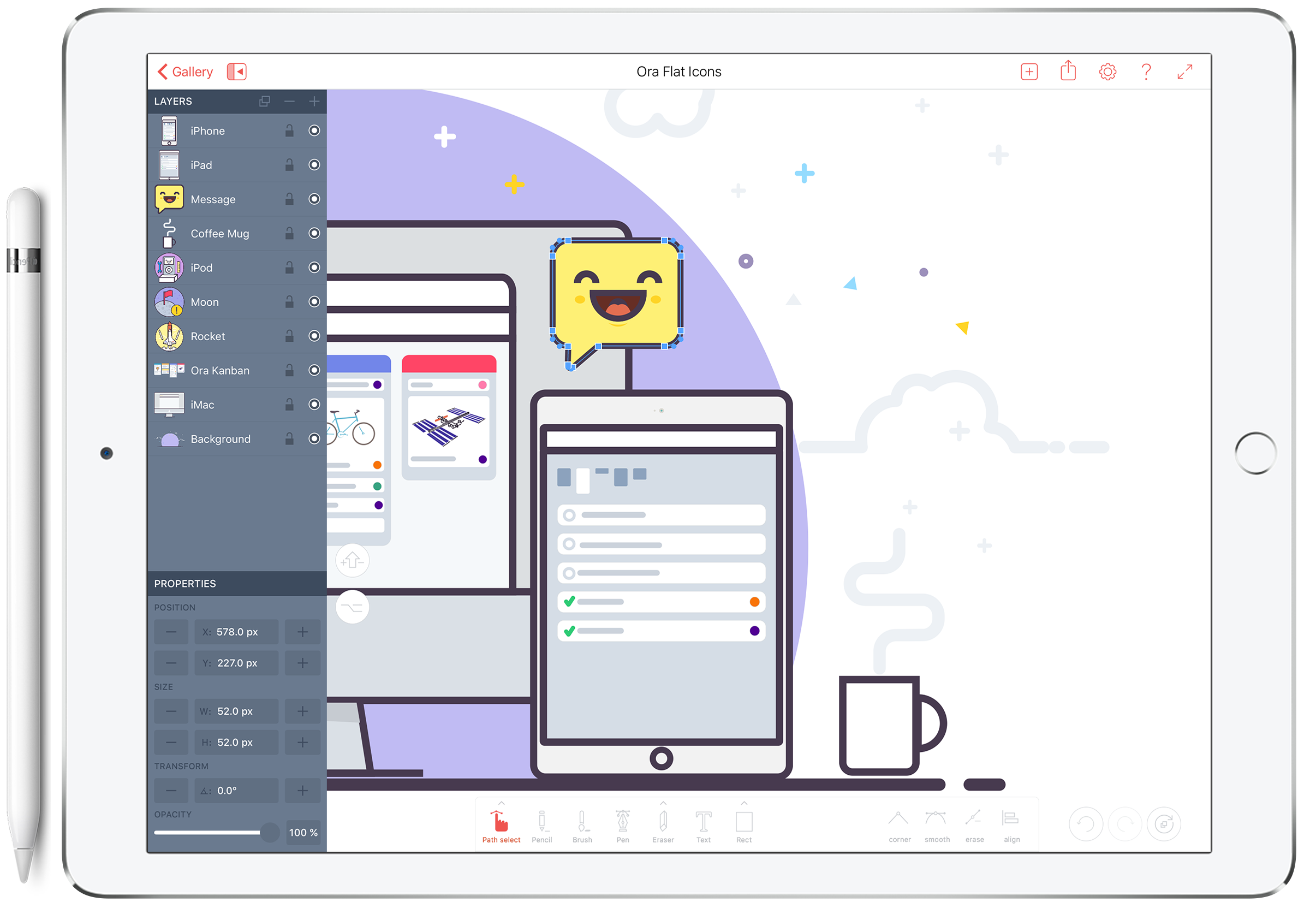 What else...
Fast workflows are essential part of your design process. This is why we put the most used commands on the Selection Bounding Box.
Access to the official site of Pin Up online casino can be disabled or overwhelmed. For free entry to the platform, the guest has the opportunity to use the mirror of the official site of Pin Up casino. This resource is no different from the main site in terms of content, range of products and features, which only changes the address. Real links to the mirror are posted in groups, forums or channels of the gaming platform.
Dedicated Alt + Shift buttons

Alt and shift + action combinations allow you to activate more than 10 different behaviors like add/remove to selection, drag to copy, etc.

CMD shortcuts

Group, align, boolean manipulations and other commands for your convenience are at the bounding box edge.

Context menu

Bring to front, send to back, various path manipulations and other actions can be accessed by holding on your selection.
Styling.
Fills, strokes, gradients, RGB sliders, color wheels, hex input, blending modes,opacity. We've got it all.
Colors

RGB, HSB sliders, Color Wheel and HEX input will ensure you find the right color for your design.

Swatches

Managing your colors has never been easier. Simply Drag & Drop to save or rearrange color swatches.

Stylepicker

Easily copy the style of other elements. Tap on the eye-dropper icon, then on the shape which style you want to get.
Exporting your design.
The following formats could be opened in another app, uploaded to dropbox , printed or sent as mail so you can continue your work elsewhere.
Prototyping and Mac.
coming late 2016
ProtoSketch has a huge roadmap ahead. Prototyping and design in one single app. Multi-platform - Mac and iPad. Real-time collaboration. We are working hard to deliver the platform we envisioned. See updates...
Vote up on ProductHunt!