PRESS

&

MEDIA
Design for tomorrow. ProtoSketch is a vector graphic design editor for iPad/iPad Pro. Supercharged with icons, fonts, ui elements, basic and complex shapes. It is easy to create anything from logo to web design.
---
WHAT IS THE BIG PICTURE HERE? WHAT IS 'THE STORY'?
With apps like ProtoSketch on devices like iPad Pro the PC is becoming obsolete. At one point in the future the PC may become completely unnecessary. Or at least it will be a choice rather than necessity.
WHAT IS THE PROBLEM THIS COMPANY IS SOLVING?; HOW HAS THIS PRODUCT SOLVED THAT PROBLEM?
ProtoSketch is aiming at providing designers with everything they need to make designs on their iPad. We are making design easy and accessible to more people and more devices. We are giving the freedom to the creator to start a design from his iPad which is everywhere where he is and removing the need for him to be on his PC or Laptop to do design (home or office) . You could design from the train or airplane. Since iPad is more mobile and always with you so is ProtoSketch. It could also be used to show colleagues or clients work in progress. What better way to show a design than from the source file itself and all of this is happening on your iPad. 
WAS IT A PERSONAL PROBLEM YOU HAD?
As designers we are not pleased with the current design solutions. Design tools deserve to be designed and they should be leading other apps not the other way around. 
DESCRIBE THE GENESIS OF THE PRODUCT?
Our idea was to fuse Design and Prototyping in one single app so you can do both at the same time without the need to export your assets and use different software for each. The iPad was our medium of choice for a first platform (our goal is to be multi platform mac + ios) because of its simplicity, mobility and lack of competition for such apps. The iPad Pro was announced much later when we were almost ready with our iPad version. 
WHAT DOES IT *ACTUALLY* DO?
It enables you to draw lines, shapes , resize and move them, add premade design elements from the library. It has the most used vector tools you will find in software such as illustrator. You can add images, text, svgs and design everything you wish.
DESCRIBE IT AS IF YOU WERE DESCRIBING IT TO A NON-TECH PERSON ON THE STREET:
You can add visual content to a virtual canvas. By adding, moving and resizing images and text you can create stuff like, logos, websites, app designs, your business card or your facebook cover. 
HOW MUCH TRACTION DO YOU HAVE
It's a brand new app. Such data is not available yet. The private beta had 850 testers which we consider a success.
OK, NOW WALK ME THROUGH THE USER EXPERIENCE:
Better watch our video tutorials.
WHO ARE THE COMPETITORS?
iPad: Graphic (iDraw) 
Mac: Sketch, multiple Adobe products, Affinity Designer, Autodesk Graphic (iDraw) 
WHAT ARE THE KEY DIFFERENTIATORS BETWEEN YOU AND OTHER PLAYERS?
Currently it is our simplicity and fast workflow but in our Prototype version this will be the ability to Design and Prototype at the same time.  
HOW DO YOU MAKE (OR PLAN TO MAKE) MONEY WITH THIS?
It's a paid product.
HOW BIG IS THE MARKET IT IS ADDRESSING?
Big! With the iPad numbers going up each year and we live in the age of design. 
WHAT IS THE NEW ROUND OF FUNDING?
We are an independent studio that is self-financing its products.
WHO ARE THE INVESTORS?
We are! Codemotion. We are funding it ourselves and plan to bring in revenues. Not looking for investors.
 WHO IS IN THE TEAM?
Vasil Enchev – Design. Robert Dimitrov – Development. Nikolay Yanev – Development. Nikolay Mihailov – Development. Dimitar Nestorov – Development. 
WHERE IS THE TEAM BASED? IS IS THE SAME AS THE COMPANY HQ?
We are based in Sofia, Bulgaria. 
---
MEDIA RESOURCES
LOGOS: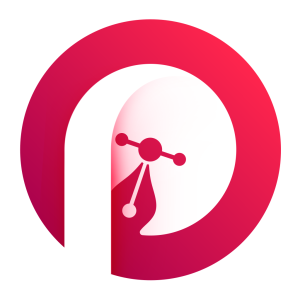 Check out the Press Kit for various formats and version of the logo
---
VIDEOS
---
SCREENSHOTS & MOCKUPS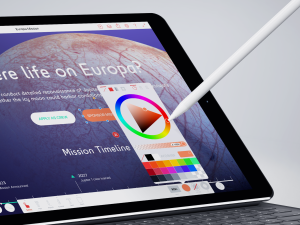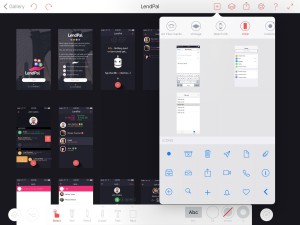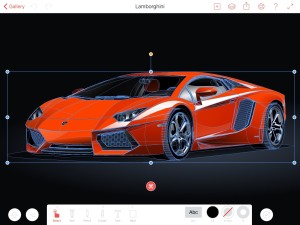 Check out the Press Kit for additional screenshots, mockups and other artwork